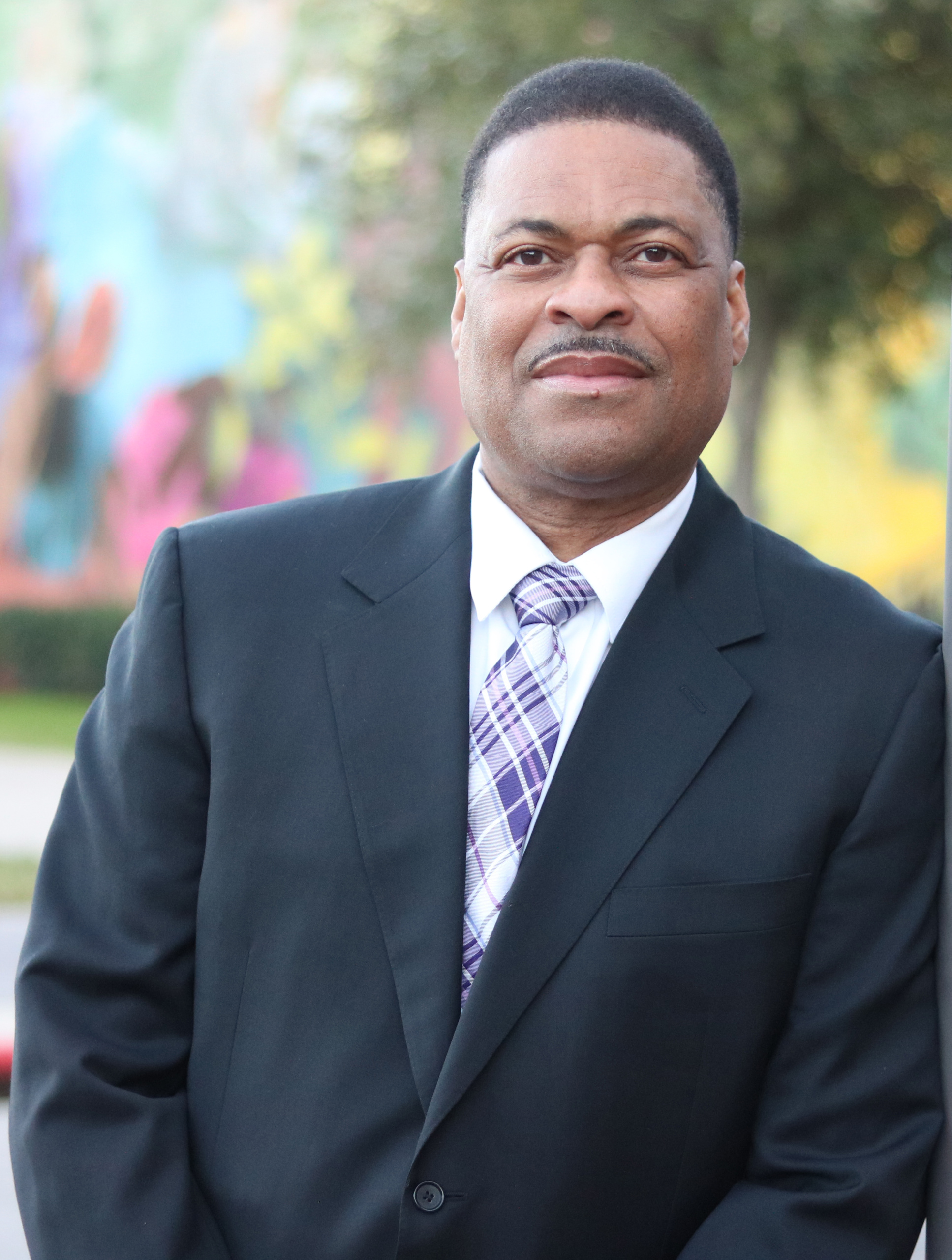 In order to achieve the results, we all expect in our District, it will take a commitment of excellence from all of us.
James Durham
A Brief Introduction
James Durham for DeSoto ISD
Engineer, educator, business visionary, and entrepreneur, James graduated from Prairie View A&M University in 1993 with a Bachelor of Science degree in Electrical Engineering and has an MBA from the University of Phoenix in Dallas, where he specialized in e-Commerce. James is also a Certified Project Manager (PMP), Certified Scrum Master (CSM) and has managed multiple enterprise projects.
Currently, James serves as a Senior Project Manager for the City of Dallas' IT Department. Prior to joining the City of Dallas, James enjoyed a quite extensive corporate career working for some of the nation's top corporations; including General Electric, Frito Lay, AT&T, AirBand Communications, Sara Lee Foods, Alcatel-Lucent, and Ericsson. In addition to his corporate experience, James previously taught Math in the Dallas Independent School District at Kimball High School from 2002 - 2005. Throughout his tenure at Kimball, James was always committed to going above and beyond to ensure his students' success. James has always exhibited a passion for the
development of young people and is genuinely, passionate and concerned about the future of the public education system.
We All Accountable
My Political Platform
Equity
Main Mission
Teachers are the closest people to impact our student learning. We must ensure that we have the environment that create Master Teachers.
Accountability
What We Do
Approve a budget that supports our District's vision and mission
Engagement
Community Focus
Communicate, LOUDLY, the successes of parent programs in progress to drive more engagement
Make a Donation!
Support The Campaign
Please consider making a donation to support James Durham for DeSoto ISD School Board. Thank you for the right choice!
make a donation
Testimonials
What People Say About Me
"Mr. James Durham has impacted my life by exhibiting strong leadership as a father, husband, and friend. He has impacted my life by motivating and supporting me by joining a great organization. He has shown me by his example that hard work and dedication do have a strong advantage in one's life. James Durham has always been a man that stands by his words. 
He has created several opportunities for me and my family through his sacrifice and his encouragement. Finally, James has impacted my life through his commitment and loyalty through his community service by giving back his time to educate our children by preparing them for the ACT and SAT tests."
"As a business professional, James Durham demands excellence from those around him, and he makes every team better.  On a personal level, you can tell that he knows that setting a high bar and reaching that goal is how you create a culture of winning in any organization."
"Mr. Durham is literally a blessing.  He's been a mento to for almost 9 years and is nothing short of amazing.  I'm so proud to know someone that is noble and kind!"
"James Durham is one of the most loyal person you will ever meet. James Durham middle name should have been Accountable.  He will hold people accountable, starting with himself."
Stay in Touch with Us
Contact Information