James Durham for DeSoto ISD
Engineer, educator, business visionary, and entrepreneur, James graduated from Prairie View A & M University in 1993 with a Bachelor of Science degree in Electrical Engineering and has an MBA from the University of Phoenix in Dallas, where he specialized in e-Commerce. James is also a Certified Project Manager (PMP), Certified Scrum Master (CSM) and has managed multiple enterprise projects.
Currently, James serves as a Senior Project Manager for the City of Dallas' IT Department. Prior to joining the City of Dallas, James enjoyed a quite extensive corporate career working for some of the nation's top corporations; including General Electric, Frito Lay, AT&T, AirBand Communications, Sara Lee Foods, Alcatel-Lucent, and Ericsson. In addition to his corporate experience, James previously taught Math in the Dallas Independent School District at Kimball High School from 2002 – 2005. Throughout his tenure at Kimball, James was always committed to going above and beyond to ensure his students' success. James has always exhibited a passion for the
development of young people and is genuinely, passionate and concerned about the future of the public education system.
James is the Founder and CEO of Formulas, Inc., an educational services company. Formulas, Inc helps with state standardized testing, ACT/ SAT preparation, GED assistance, and college and career counseling. Additionally, Formulas, Inc. offers enrichment classes in Algebra, Geometry, and basic job skills such as resume writing, project management, logistics and business etiquette.
James has been a member of Omega Psi Phi Fraternity Inc for 32 years and has been selected Omega Man of the Year by the Mu Gamma Chapter 3 times (2018, 2019 & 2021).
James and his beautiful wife, Monique, have lived in DeSoto for over 28 years and have 3 children, Jabril, Isaiah and Nadia, who all graduated from DeSoto High School, in 2012, 2016 and 2019, respectively.
In order to achieve the results, we all expect in our District, it will take a commitment of excellence from all of us. When I ask Who's Accountable ….. WE ALL ARE ACCOUNTABLE!! How do we get the results we desire? We do that by committing to our district goals, monitoring and evaluating our goals, and then continuously executing an improvement plan of action at the lowest levels.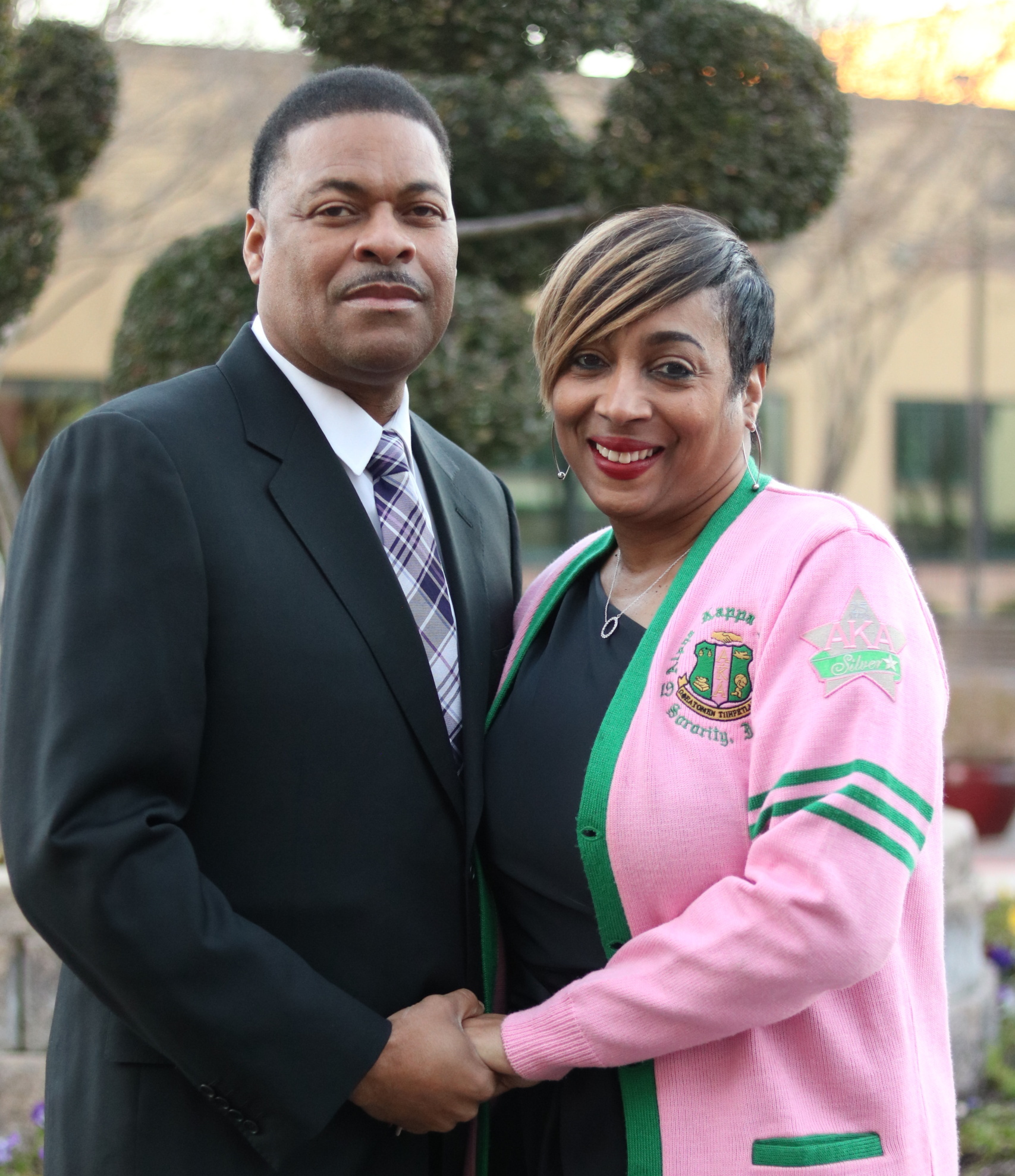 TEACHER EQUITY
- Teachers are the closest people to impact our student learning. We must ensure that we have the environment that create Master Teachers. Our investment in Professional Development must directly impact student achievement
- Reclaim and Retain our talent. Seek the best and be competitive in our compensation packages. Be innovative with incentives to create a caring and empowering working culture. (Are teachers actively seeking TIA)
- Excellence in Academics. Continuous improvement for our student. Our teachers must understand our goals and tailor our teaching to achieve those results.
BUDGET AND FISCAL ACCOUNTABILITY
- Approve a budget that supports our District's vision and mission
- Adopt a tax rate that will help develop systemic solutions in economic development
PARENT, STUDENT & COMMUNITY ENGAGEMENT
- Communicate, LOUDLY, the successes of parent programs in progress to drive more engagement
- Engage / Leverage STUDENT Ambassadors to drive culture change
- Continue partnering with local businesses to be influencers in our schools.